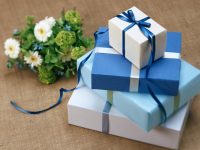 25 Best Gifts For 7 Year Old Boys – Develop Their Learning Through Play
Are you looking for the best gifts for 7-year-old boys? Shopping for a boy can seem tough at first, but it does not have to be.
It would help to focus on gifts that play into his interests like reading, video games, sports. There are plenty of cool toys to buy no matter what they like.
Outdoor gifts are a perfect way to add physical activity while sticking to interests like nature, sports, or playing with friends. Get him something that elicits a new interest, such as a STEM-related gift or an outdoor game that makes him happy to play.
See our selection and get the best present the recipient has ever known! Do not forget to include fun gift wrap and a handmade note at check out.
25 Gifts For 7-Year-Old Boys To Develop Their Learning
We will gladly help you with 25 ideas that will lead you to the right thought. Our list covers the best toys for seven years old. These gifts are for future students, helping them to grow creative, mental, and physical abilities.
1. Remote Control Racing Car
The toy is a 2-in-1 combination: engineering construction and remote control. The boy can build a car by himself from tough ABS plastic blocks. And that's it, a stylish car that's race-ready after installing batteries.
A hand-held controller allows the boy to control the car in all directions as long as it is on a flat surface and there are no obstacles. You can spend time racing with your kids and give them lots of laughs.
The process of assembling the car also helps children practice patience and thinking ability. Children this age may not fully understand these written instructions. But they will be good at mimicking the things you do to complete an eye-catching car.
2. Zombie Strike Gun
A war with zombies is about to break out with this colorful gun. You can use it to organize weekend games, picnics, or birthday parties.
It promises raucous laughs from the winners and a few sobs from the losers. This toy brings family members closer together.
The kid's gift teaches boys survival ability and develops flexibility of hand and eye. However, it is necessary to prepare protective suits to ensure the safety of young children because plastic bullets can cause pain to your child.
3. Remote Waterproof Truck Car
A remote waterproof truck car is the dream of every 7-year-old boy. It can run on muddy sand and surf the waves, taking the child from one surprise to another.
This toy is also suitable for collecting, bringing summer joy to your boys. He will want to arrange competitions with friends, siblings, and parents.
4. Classic Counting Toy
What a fun toy for boys who love math. He will play the role of a cashier who uses his computer to bill customers.
It's a real calculator that allows him to do four basic calculations. The toy also simulates a minimizing cashier with banknotes, coins, and a card scanner.
This gift helps your kid practice math skills and teaches him first money perceptions. These skills are essential to help with schoolwork.
5. LEGO City Race Buggy Transporter Building Kit
LEGO City Race Buggy Transporter Building Kit is a good construction activity product for 6 – 7-year-olds. The boys can use the parts in the package when developing interactive models such as cars, planes, and helicopters.
This toy allows children to improve their building capacity by designing cars or building trains. Once they finish their creation, they can run for them and enjoy seeing their toy engine explode while it crashes.
The toy set helps children grow their hand-eye coordination, artistic talent, and fine motor skills.
6. Small Voice Changer
A voice changer will be suitable for mischievous baby sentences. Now, they can carry this machine around to tease others without fear of others recognizing their true voice.
We're sure he'll laugh all day, although parents will be annoyed by these sounds. However, nothing is more important than the joy of children, right?
This toy is perfect for birthday parties, reward parties, or any other children's holiday. The modified sounds promise to bring laughter and moments of relaxation for both boys and girls.
7. Ghostbusters Electronic Proton Pack
The 7-years-old boy is, in fact, still quite a child, although he considers himself to be an adult boy. Therefore, he will not be able to refuse an interesting and modern toy.
This spooky game will satisfy boys who love Ghostbusters. It allows you to see ghostly images on the wall; of course, they are fake.
Your little boy will love this toy and play with funny ghosts all day long. At the same time, your kid is also somehow exercising his courage.
Related Post: Best gifts for 6 year old boy
8. Vibranium Power FX Mask
Surely every boy is a fan of the Marvel cinematic universe. And your son has repeatedly begged you to buy him a Black Panther mask.
The mask comes with a sturdy design and light outlines that can flicker in the night. It is a great accessory to shine on a Halloween night!
Boys like to play heroes. And the black mask exalts his majesty and bravery.
9. Indoor/Outdoor Dodgeball Game
It is a movement game to get your child out of his bedroom. The boy can play this game with his siblings and friends no matter in summer or winter.
The game consists of softballs that are not dangerous for young children. Throwing and catching the ball helps your child sweat more, allowing him to absorb more food.
Many parents have told us that their son loves this game. Dodgeball not only brings laughter but also supports physical and intellectual development.
10. Light Up Dance Pad
Be careful, and this game can be addictive! These colorful dance pads can make the boys bounce non-stop on top of it.
The mat offers dance moves of 5, increasing difficulty with flashing arrows that switch positions continuously. This feature not only stimulates the aggressiveness of young children but also helps to exercise flexibility in limbs.
11. Bluetooth Wireless Karaoke Machine
Are you ready to hear your guy sing? We strongly advise you to think twice before giving this microphone to him.
He will probably bother you with these lively sounds for 8 hours. This item exceeds the U.S. CPC toy safety standards, with no harm to small children.
By promising that you will let them sing after they finish their meal, they will eat more. If you're lucky, you may soon discover your child's singing talent.
Related Post: Best gifts for 5 year old boy
12. Remote Control Dinosaur
Every boy loves the animals in the movie. If you are scared by the roar of dinosaurs in your house, don't worry, the sounds are your kids making.
A walking dinosaur will soon become his pet. It can walk, emit light, and roar different sounds by receiving signals from the remote control.
So your little boy has a lovely friend to play with. And he won't interrupt your work anymore.
13. Intelligent Programmable Robot
This robot is a petite but tough and well-built toy. The sensing mechanism allows it to go forward, backward, sideways left to right, and turn around.
He is willing to be a loyal friend to the children when you are away from home. It can sing, dance, and tell stories, giving your child endless fun.
14. Remote Control Robot with Voice Command
Another robot arrives in the form of a rolling wheel. More interestingly, it performs actions based on your voice.
The little boy will be pleased with a few harmless pranks. For example, he can ask the robot to record his parents' conversations and use that recording to tease them.
Making use of technological toys is the best way to teach your child about human inventions. Thanks to that, you can teach him a passion for science.
15. Kids Alarm Clock
7-year-old boys often have to wake up on time for school. At this point, they need an alarm clock on the nightstand.
The special design allows the watch to display four different smileys and four different sounds, notifying the guy of 4 preset moments. It will help him know when to sleep and when to wake up.
The lovely color makes it a must-have addition to any sweet bedroom. With its appearance, your guy will soon form a healthy lifestyle instead of nights playing video games.
16. Kids Digital Video Camcorders
This digital camera comes for serious photographers from the comfort of padded shockproof Silicon cladding. It is compact and easy to use, allowing children to take clear photos and videos.
The plastic shell of the soldier's shirt gives the guy a more adventurous and stimulating feeling than other colors. This camera keeps your child away from TV cartoons and video games to discover the external world.
17. DIY Wood Craft Kit
If your guy loves crafting or painting, let him decorate his cars. The game set arrives with 42 pieces of wood, asking the boy to assemble them into a complete block.
With his creativity and distinct aesthetic, he can create unique cars. It also helps him practice patience and logical thinking.
Related Post: Best gifts for 6 year old girl
18. Rocket Launcher Shoots
You may want to call this game: Whose rocket flies higher? As the name implies, this set of active games allows your guy to stomp on pumps and make rockets fly more than 200 feet high.
The rocket launcher shoots help children to exercise, support the heart and bones. This game is suitable for playing with friends, helping children develop social relationships, and fostering affection with their neighbors.
19. Writing Tablet Doodle Board
LCD tablets with eye-safe technology allow your child to draw anything they can imagine. You won't need to worry about messes on the floor and walls.
It is also a good accessory to teach children about letters and calculations. The eye-catching colors on the screen will keep him focused for hours.
20. Kids Beginner Microscope
7-year-old children already have certain perceptions about the world around them. From this moment on, they became more and more curious.
It will be helpful if you give your boy a microscope. This item will show him the wondrous borders of the natural world.
He will immerse himself in the world of science and research without constantly nagging you with his 10,000 whys.
21. Easy Magic Tricks
This Magic Science Kit features easy step-by-step instructions. It is easy on the whole to learn a magician's history and craft. Their magic tools include an ax, a magic sword with crystal balls in test tubes, and more.
22. Toy Rocket Launcher
Is your boy a fan of Tarzan? If he is, buy him this toy rocket launcher now.
The foam rockets can soar over 42 feet with just the flick of a finger. Soft dose objects ensure safety when firing.
This toy helps stir up the atmosphere for any pool or beach party. It provides an opportunity for family members to strengthen their physical fitness and connect their souls.
23. Engineering Play Kit
Building game sets are always the best gift for 7-year-old boys. They come to require players to make the most of their intellectual capacity and perseverance.
Models of airplanes and trucks simulate real-life structures, teaching children useful science and society knowledge. Through games, the kids learn many things about life and fight to cherish their dreams.
24. Airplane Launcher Toy Catapult
Airplane Launcher Toy Catapult is a clever little play tool that will entertain anyone at seven years. The boy can hold this catapult-style toy in his hand and allows it to launch six foam aircraft up to 26 feet.
Instead of leaving your child facing the TV screen all day, give him this blaster. It's time to get your kids out into the yard and run around with friends.
It's simple but incredibly entertaining and transforms into lots of different games. The toy is compact and is easy to use for both indoor and outdoor plays.
25. Mia's Tree House Creative Building Toy Set
LEGO is perhaps the most popular construction set among children. Its parts of various sizes are made of plastic, from which you can build various objects – houses, buildings, a whole city, a road, cars.
The figures of the designer are comfortable, and the packaging is colorful. Additional elements include figures of animals, cars, trains, robots, microcircuits, wires, consoles.