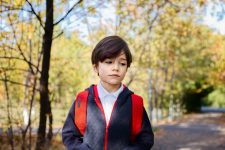 25 Best Gifts For 6-Year-Old Boys – How To Play More And Learn More
Buying a gift for 6-year-olds is never a simple task. However, there are some concepts that most kids love, such as cars, robots, sports, and dinosaurs.
While searching for a gift for children at this age level, you should consider those options first. Besides, there are some other popular choices when it comes to the best gifts for 6-year-old boys.
Most parents want to choose gifts that both bring fun and promote soft skills. This such thing can happen if you are willing to put effort and time into the selection.
This article will name 25 names that can work well. Let's read on to discover!
25 Best Toys And Gifts For 6-Year-Old Boys
Now, go window-shopping a little bit before actually buying one.
1. Shooting Toys
Shooting games are always fascinating to boys.
The floating ball goal toy comes with five air tubes on a stand. You can modify the air stream and adjust the floating targets lower or higher to challenge the game. The floating target adds to the excitement and difficulty of gun games.
It's simple enough for six-year-olds to operate. All they have to do is pull the trigger on the shooter, and the fun starts.
2. Rocket Launch Toys
Boys like something robust. If your kid is too, don't hesitate to choose rocket toys for him.
The rocket set comes with two air stomping launchers and eight colorful rockets, allowing two children to play at once. The kids may compete in a rocket battle with family or friends to fire the rocket the highest and furthest.
3. Flash Dash Cube
In a distinctive light-up cube shape, Flash Dash provides four quick-fingered activities. These entertaining portable games are great for both at home or on the go. They assist in developing cognitive skills and hand-eye coordination.
The game gets more exciting with the sound effect equipped. If your kid wants to play in silence, he can turn it off.
To win, your children must learn and match the right color to light pattern side to side – such a great option for brain activity.
4. Punching Bag
Boxing is an excellent place for kids to exercise, develop muscles, promote a healthy balance, build fine motor skills, boost hand-eye coordination, and gain confidence. Punching to reduce pressure allows your six-year-old kids to manage their emotions.
The boxing bags can bounce back and forth thanks to the robust and sturdy spring. This feature can resist all of the youngsters' striking force.
5. Robot Construction Kit With Remote Control
Robots are an excellent choice for 6-year-olds at the age of six because most boys strongly like this tool.
Kids should learn about the most outstanding educational STEM toys by the age of six to encourage their curiosity. This construction toy will help your little boy develop their hand-eye coordination, creativeness, and problem-solving abilities.
The remote control section makes the toy much more enjoyable. Your kids will get addicted to the game for sure.
6. LeapFrog Globe
At the age of six, kids can start to learn Geography to explore the world.
Through a variety of films and interactive activities included in the Globe toy, kids can engage themselves in discovering a more profound knowledge about the world.
The interactive Globe allows your child to tour the world and experience everything it offers. He has to use the stylus to touch on the toy to learn about new countries, languages, animals, and geography.
Related Post: Best gifts for 5 year old boy
7. 3Doodler Start +3D Pen Set
Art is the most straightforward way to engage six-year-olds in learning. This activity is suitable for children of all age levels.
The 3Doodler Start 3D Pen Set is a unique and fun method to mix art with technology. Its easy-to-use technology encourages kids to participate in and understand critical STEM cores.
This STEM toy may inspire creative activities while also entertaining your 6-year-old kid at home all day! It also stimulates creativity, construction, and spatial knowledge.
8. Gear! Robot Building Set
This set is another excellent option for robot construction. The gear kit comes with the required rolling wheels, twisting gears, spinning eyeballs, and other components to make new robot buddies. With each building, it helps your six-year-olds learn critical thinking, engineering, and other STEM fundamentals!
Your kid can feel free to build his robot with 116 pieces included in a kit. This activity, therefore, enhances his creativity to the next level.
9. Walkie Talkies
If you're planning to take your little boy on some outdoor excursions, this gift is the wisest option.
Your child can communicate with his friends and family at any time. The device's one-to-one and one-to-more communication feature allow several walkie-talkies to interact on the same channel.
The key lock keeps kids on the same channel while they're playing, preventing them from switching channels accidentally.
10. Plugo Link Magnetic Building Blocks
PLUGO LINK is a STEM gaming kit that employs augmented reality. It turns your device into a great way that allows your children to address real-world issues while developing their engineering abilities.
Your child will use the magnetic connections to create buildings and balance their construction on the gamepad. All of the activities include solving exciting challenges that come with storytelling using cute characters.
Related Post: Best gifts for 5 year old girls
11. Geckobot Wall Climbing Robot
This gift is a combination of robots and physics. Six years old is the right time to learn about suction and surface integrity.
An air suction mechanism in this toy set allows this unique wall-climbing robot to move up and down flawlessly on smooth surfaces.
Your kid may also create six more models and perform suction tests to understand pressure changes and the mechanical principles of this unique gadget.
12. LEGO City
Nine out of ten young boys are crazy about LEGO and cars. It'sIt's a smart choice to pick LEGO City as a present for your little son.
To move the toy ATV cars on race terrain, kids may use this play truck and trailer. As youngsters race to the finish line with this lego kit, they will have hours of fun designing and playing.
This imaginative set includes toy vehicle accessories along with toy cars and trucks.
13. Gummy Candy Lab
This gift is another STEM toy kit for young boys.
As you prepare these delectable sweets, your child may learn about the scientific features of natural polymers.
All of the required food components are available in the package, containing mixed green apple and berry tastes and citric acid to create sour gummies. The kit also includes a 16-page, full-color handbook that leads experiments along with scientific information.
14. RoboShooter Remote Control
If the robot collection of your 6-year-olds doesn't seem enough, choose this gift to enrich it.
This robot can move, dance, fire, and even speak. Your little can take over control of this toy.
Another interesting feature is the discs in the robot's chest. They can fire out at very high speed.
15. Cars Stunt Remote Control
Boys never have enough cars, just like with robots. The feature that distinguishes this gift from other remote control cars is its ability to spin 360 degrees.
This car can also drive on both sides. Your son can control the car to make it double-sided or roll. Also, this feature may abruptly reverse in slow motion, transforming from the toy car into a dancing car.
16. Galaxy Dome Tent
Every child dreams of traveling to space. This kids' play tent has nice and unique space themes that stimulate physical play while inspiring your children's minds to explore the universe.
The tent is large enough for your child to play with their friends and siblings, as well as store their toys for the best group fun.
17. Splash Hoop On Pool Side
The most effective way to encourage your kids to play sports is to buy them interesting sports equipment.
Pool time becomes much more fun with the addition of a splash hoop. Your child can both swim and play basketball at the same time. He can spend hours with the toy without getting tired.
18. Toyvelt Bow and Arrow Set
It's time for your kids to have some fun while improving their accuracy, fine motor skills, and hand cooperation abilities!
Six suction cup arrows are present in the set for your child's safety. As a result, he'll be able to have much more fun before returning to gather his shot arrows.
19. Construction Toy Truck
Kids love trucks because they are bigger versions of cars. With the set of six construction toy trucks, your son will enjoy his truck world all day.
Aside from the stunning design, the set comes with light and sound to make it as real as possible.
The toy truck package also aims for teamwork and collaboration. Your kid should play the game with his friends or his family.
20. LED Projector Dinosaur Toy
All young boys love dinosaurs. There would be no surprise to see a little kid can name most types of dinosaur names.
This version of the dinosaur toy is unique because it comes in light. The LED project can create a Jurassic World for your kid to emerge in. This light system is the best ideal for bedroom decoration.
21. VERTOY Tank Car Toys
6-year-olds love tanks for sure. They are always passionate about things they can't see in real life. The remote control tank might help them develop their competitive spirit.
Kids may use the remote control to move and overcome obstacles. The toy also distorts tiger whistle sounds and a genuine firing target for a realistic tank battle driving experience.
22. Dinosaur Toy Set
This set is another excellent option for dinosaur fans. It also helps improve engineering skills and creativity.
Each Dinosaur Toy set includes four different dinosaurs, two screwdrivers, and an electric drill. Your kid now can even create a dinosaur on his own. The portable storage box allows your kid to bring an outsider and play with his buddies.
23. Drawing Tablet
Art is also an essential aspect that a 6-year-old boy should learn. You don't have to spend time cleaning his messy drawing paper and crayons anymore.
With this tablet, your son can draw anything he imagines. The washable markers allow you to rest without worrying about his mess. Moreover, the light effect will make his painting more lively and beautiful than ever.
24. Smartwatch
The KidiZoom Smartwatch appears like an ordinary watch, yet it's designed just for children! With more than 55 digital and analog watch faces, a calendar, and an alarm, your child can study time fundamentals in a fun way. He may also use the two cameras to record videos and take photos anywhere. The watch also offers some games, which makes your kid love it for sure.
25. Fort Building Set
Fort Building Set is the last option on the list, but it appears to be the most powerful tool to boost your kids' creativity, engineering, and fine motor skills.
This colorful DIY package challenges your kids to build whatever fort they can imagine using limitless construction concepts.
As your kid becomes engaged in their imagination, intent on creating the ultimate fort, Crazy Fort is a STEM toy for promoting their problem solving and critical thinking.