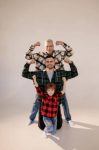 Best Gifts For 13 Year Old Boys in 2023
Many parents have trouble finding the best gifts for 13-year-old boys. These boys are in the transition period between a child and an adult.
His temperament and interests became much different from before. Sometimes he likes something but doesn't want to tell you.
It is best to spend a lot of time observing his actions and words to know how much he wants a gift. Most teenagers like to play games or play sports.
They will even show an endless passion for a wireless speaker or a tablet. High-tech products not only bring joy to children but also provide them with access to endless educational resources.
This article covers 27 gifts that will please both children and parents. We hope you know that we have an extensive collection of gifts for children of all ages.
Top 27 Best Gifts For 13-Year Old Boys Delight All Preferences in 2023
At this age, the boy wants to stand out with something, to show his individuality. Many boys of thirteen years old are fond of computer games, collecting, drawing, etc. Therefore, it is worth choosing a present following his lifestyle.
1. Ryze Tech Tello – Mini Drone Quadcopter UAV for Kids
With the advent of high-tech things in our everyday life, the demands of our children have also become higher. Children are increasingly calling a quadcopter one of the most coveted gifts.
They are easy to operate and at the same time give a lot of positive emotions to both kids and their parents. Besides, with the help of such models, a child can learn the basics of piloting.
This quadcopter comes with cameras that allow you to take photos and videos. Thus, by playing with such a toy, the child will learn to navigate space and develop his ingenuity.
2. Puzzle Box Enigma Secret Discovery
This gift is an exquisite box made of pine with an ancient appearance. It looks like a regular money box. It is a snap to insert banknotes or jewelry, but getting it out is a daunting task.
You have to accept some challenges to open the door of the box. Magic tricks can make you laugh or cry, but they also help you develop your intelligence and problem-solving skills.
3. Pop-A-Shot Basketball Game
Basketball is a useful sport for teenagers to develop height. It also helps him develop teamwork skills and release negative emotions.
During the coronavirus pandemic, no stadium or arena is open for our boys to play basketball. Pop-A-Shot Basketball Game allows them to bring basketball indoors.
With this game, children can play alone without teammates. It equips a scoreboard so the boy can compete against his siblings and friends.
4. GoSports Football Trainer Throwing Net
Boys dream of football. It is a great joy for them not just to play the ball in the yard but to play their favorite game under the guidance of a coach.
Football is a game which its participants should enjoy, first of all. That's why this Trainer Throwing Net appeared. It helps young players practice in fun.
5. Action Camera Ultra HD And Waterproof
Your 13-year-old boy wants to shoot a story video. So, you can look at an action camera of AKASO. It features an ultra HD screen for vivid display and a waterproof design for shooting in extreme environments.
The wireless wrist remote control allows your boy to record videos or snap photos from any position.
A high-quality camera not only allows him to capture the beautiful things of the world in one frame but can also spread those treasures to friends and family.
6. Waterproof Outdoor Sport Watch
A watch is a style element that helps its wearer to be punctual at all times. A 13-year-old boy will need a watch not to be late to school every morning.
It would help if you gave him a watch with mineral glass, as it does not leave scratches and its original appearance for a long time. The strap of the product must come from a durable material that will not tear or fray when worn.
Boys of this age are often involved in physical activities. Therefore, waterproof products are most preferred because of their durability when participating in any game.
7. Celestron Portable Refractor Telescope
Having presented your child with a telescope, you can open for him something where he has never been before. In that way, you can introduce him to the natural sciences and the magic behind the atmosphere of the earth that can make any of us admire.
Children's telescopes can show the Earth satellite with its craters, Saturn with rings, and satellites. It is also possible to observe terrestrial objects such as birds, animals, and much more, which is undoubtedly just as very exciting.
8. Kindle Paperwhite With Waterproof
A bright, functional, convenient e-book will surely become a more understandable and digestible medium of information for modern children. No matter how beautiful and expensive an edition you give a child, he may be fond of a gadget book.
This version of Kindle Paperwhite with an anti-glare and waterproof screen will give your little boy a better reading experience. Its features help him to read for hours without interruption.
9. Hat with Bluetooth Speaker
This unique gift is sure to win the hearts of the boys. It is a hat that allows you to listen to music and answer calls without wearing an extra headset.
You can pair it with any device via Bluetooth connection. This hat is safe to hand wash after disassembling Bluetooth modules.
10. eMeet Luna Computer Speakers with Microphone
This wireless speaker comes with noise cancellation technology to give you a great audio experience. High-quality Bluetooth feature ensures stable transmission for pairing with phone or PC.
It can become one of the useful devices for your son in learning. He may need it to hold classroom meetings or take an online class.
11. Apple iPad Air
Every child dreams of a tablet for a birthday or Christmas. It is not only fun but also a useful device that allows children to get news every day.
In addition, the Internet brings educational programs to the virtual space. If your child doesn't have a tablet, he won't access those necessary resources.
Apple iPad Air is appreciated for its variety of features, durability, and affordable price. Therefore, there is no reason to refuse such a valuable gift.
12. Carhartt Legacy Standard Work Backpack
If it is difficult to find a present for a 13-year-old boy, a backpack as a gift will be an excellent way out. The recipient can use the backpack to go to school or travel.
You should choose products with water-resistant features and strong seams for long-term use. Besides, it is important to care about the recipient's preferences. For example, what color does he like? Or does he have a favorite design?
13. Razer DeathAdder V2 Gaming Mouse
Online games require features that a regular mouse cannot provide. Therefore, this Razer gaming mouse is a perfect addition to your computer.
It can perform complex tasks three times faster than normal products. You will experience up to 8 programmable buttons, providing hours of stress-free gameplay.
Related Post: Best gifts for 12 year old boy
14. 4M Tin Can Robot – DIY Science Construction Stem Toy
Children this age love to make their crafts. This process gives children the joy of seeing the fruits of their labor and helps them learn from failures.
4M Tin Can Robot is a special robot because it takes advantage of any can to be recycled into a fun toy. This gift will satisfy young environmentalists who care about waste and other environmental issues.
15. HYODREAM Kobe Bryant Night Light
Does your 13-year-old boy love basketball? So give this gift to him. This item emulates the basketball legend Kobe – every boy's idol.
The remote and touch control feature allows you to set up the lights to 16 colors. It is a 3D lamp that beautifies any bedroom, helping children sleep well thanks to its gentle light.
16. VIAHART Goodminton | The World's Easiest Racket Game
The positive value of sports in the life of adolescents is enormous. A teenager needs to go for sports to develop faster, be better oriented in space, get stronger, less sick, and become more emotionally stable.
Therefore, it is necessary to give the boy a set of sports equipment. VIAHART Goodminton promises him hours of fun practice.
You can play this game in your house or your yard. Every afternoon before sunset, spend time playing this racket game with your son to get him out of the world of television and computers.
Related Post: Best gifts for 11 year old boy
17. X Rocker Video Gaming Chair
Sitting in front of a computer for hours can lead to spine problems. A good chair will help reduce aches and pains and help increase concentration.
X Rocker chair comes to fit the physique of 13-year-old boys. More specifically, it features wireless audio transmission that gives you an immersive audio experience while playing games.
18. Anker PowerCore 5000 Portable Charger
A convenient and compact power bank to easily slip into any pocket. Despite its modest size, it can provide alternative power for two phones at the same time.
It is a must-have for boys who are often outdoors, such as young athletes or adventurers. This portable charger keeps his phone full of energy so he can contact you in certain emergencies.
19. ONXE LED USB Clock Fan with Real Time Display Function
Teenagers love to collect weird things. And this watch fan is an item that can satisfy his taste.
Once connected to the power source through the USB port, it will bring you a pleasant breeze. What we like the most is that the rotating rotors form a real-time clock.
20. Decodyne Math Wall Clock
If your son loves numbers, he will love this watch. It displays time using mathematical equations instead of roman numerals.
Seeing math equations every day helps him remember them better. The clock is a unique addition to the room and offers many benefits for children's learning.
21. Amazon Echo
Most boys love technology products. So he certainly wouldn't turn down an Amazon smart speaker.
It can play sound from any location after receiving your voice command. It supports popular music platforms like Spotify, Pandora, Amazon Music, TuneIn, and iHeartRadio.
You can also use it to listen to the news, study online, or control home appliances. It will update new features like Uber, Domino's, and DISH soon.
22. ERWEI 3D Solar System Model Crystal Ball
A crystal ball that allows you to see the entire solar system. Just insert the battery and press the button; you will see beautiful stars hidden under different colors.
The gift is ideal for young astronomers or science-loving boys. It is not only a decorative item but also has a strong emotional effect. Looking at the night sky helps you relieve stress for a more optimistic life.
23. PlayStation 5 Digital Edition
PlayStation 5 gives gamers an awesome experience. It provides you with amazing graphics and 3D sound technology, powerfully impacting every player's senses.
Every student tries to beg their parents for a brand new PS5. You can buy it as a reward to encourage him to do well in school.
24. MARCHWAY Floating Waterproof Dry Bag
Your son loves water activities like swimming, fishing, or boating. But he often drops things in the water. It's about time he needed a waterproof bag while on the go.
Rugged design and durable materials help you endure any harsh adventure. Better yet, the sack can float on the water, helping you get your belongings back luckily. Washing is easy with a smooth and stain-resistant surface.
Related Post: Best gifts for 10 year old boy
25. RockJam 61 Key Keyboard Piano
Music and musical instruments help children develop their creative abilities, teach them to express their feelings, and know themselves. So a piano is a useful gift for many boys.
RockJam 61 Key Keyboard Piano is a full-featured set of instruments ready to let a little boy play any piece of music without any prior practice. You can organize weekly shows to connect your son with other family members.
26. American Legend Foosball Table
If your kid is fond of football and constantly asks you to play football, you should think about buying a table football for him to play whenever he wants.
It is best to buy more reliable structures that can withstand high loads to give your child and you real pleasure.
He can play with friends, dad, or grandfather. Foosball will bring tremendous benefits to the development of the child.
He will develop the skills of strategic thinking, quick response, observation, and attention. Plus, for shy kids, playing foosball is a way to become more self-confident, make new friends and demonstrate their abilities.
27. Pure Boxing MMA Target Bag
It's great when a loved one goes in for sports. In any case, playing sports is always a willingness to come to the rescue, discipline, health, and dedication.
Therefore, you can buy something related to sports to give any boy, for example, a punching bag is beyond doubt.
This MMA Target Bag allows you to hit different strategic targets with great precision. You can also rest assured when using this item. It's made of sturdy vinyl to withstand powerful blows.