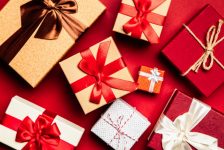 Top 27 Best Gifts For 19 Year Old Boys in 2023
The age of nineteen is an important period of transition between adolescence and adulthood. During this period, increasing maturity comes with expectations and responsibilities; thus, boys become more independent and self-sufficient.
While many 19-year-old boys start to leave home and find a job, others enter college and enjoy a university student's life. You should consider this point as weighing up a suitable present to give to your loved ones.
Choosing the best gifts for 19-year-old boys can take time, but this action makes him feel happy. Our brilliant gift ideas should help you bring him smiles and happiness. Let's read on to discover!
Top-Rated 27 Best Gifts For 19 Year Old Boys In 2023
Before getting into the recommended list below, a tip to keep in mind is buying things reflecting his energy and youth while acknowledging he'll approach adulthood soon. Practical, personalized, and meaningful things are the top suggestions.
1. Projection Alarm Clock
A functional alarm is a necessary device, particularly for those living alone. It'll wake your boy up and save him from showing up late.
This 180° rotatable projection clock with a focused control ring ensures a clear view of time, angle adjustment, and accurate timing. He can place it on a wall or ceiling, so time will be the first thing he sees whenever he wakes up.
Also, the clock offers the Snooze feature and five adjustable volume levels. The user can set them up as per his preference.
2. Matein Laptop Backpack
Whether your boy is a college student or a new entrepreneur, a good-quality laptop backpack is never a redundancy.
These matein products have spacious storage space and pockets inside and can hold a 15.6-inch laptop and other daily necessities, like pockets, a water bottle, or a mobile phone. Besides, they feature a hidden anti-theft pocket at the back, protecting his precious items.
Plus, this laptop bag is super durable and solid, thanks to the water-resistant and polyester fabric material. You can ensure a long-lasting gift for his everyday use.
3. Xiaomi Power Bank
Staying at school all day, a power bank is such a lifesaver when his phone runs out of battery. He can also bring it along on all-day trips or picnics.
A Redmi power bank provides a generous capacity of up to 20.000 mAh – enough for him to charge a phone fully and still have battery power left.
Also, its battery is high-density lithium-ion polymer, ensuring a reliable and long-lasting battery life for your brother's devices.
4. TakeFlight Tactical Pen
Simple survival gear is a must, just in some emergency cases. This professional tactical gift is for boys or girls – the ultimate pocket multi-tool suitable for everyday carriage.
Unlike other tactical pens that aren't solid enough to break glass, this model is powerful, precise, and will save your loved ones from dangerous situations, like when the car door is jammed or windows don't open in a fire, or to fight against an attacker.
5. Wooden Desk and Nightstand Organizer
Young boys sometimes are messy, and they feel lazy to arrange stuff neatly. An organizer box, therefore, helps them a lot.
This product offers the highest handmade-quality standard with the bottom's thickness of 3cm and thick velvet fabric and PVC edging. Thus, it bears an elegant yet robust design.
Also, the hand-painted edges feature three delicate passes of high-quality polyurethane paint, giving it a smooth and soft feel.
6. Apple Watch Series 6
A smartwatch is such a generous gift that your son will appreciate. It helps him keep everything under control, from time to notifications and fitness.
This GPS unit allows the user to receive calls and reply to text messages from his wrist. Also, it lets him sync fav music, audiobooks, and podcasts easily.
Besides, the user can track his daily activity and see his trends on the iPhone's Fitness app. In particular, it measures his blood oxygen using an all-new sensor, checks his heart rhythm using the ECG app, and measures workouts like walking, cycling, running, swimming, and running.
7. JBL Flip 4 Speaker
Most youngsters love music, and a fresh speaker to entertain them in their spare time is a nice present.
Flip four wirelessly connects two smart devices to it and takes turns playing clear stereo sound. Your boyfriend can play and enjoy his music for a very long playtime of 12 hours thanks to its powerful 3000 mAh rechargeable li-ion battery.
The beauty is this speaker is water-proof, so the user doesn't have to worry about spills or rain. Your careless dear one can avoid damaging your gift if he accidentally dampens it.
8. Relilac Golf Chipping Net
19-year-old boys usually attempt to learn to play golf and, particularly, master the chipping skill. That's the reason a golfing target accessory should be much of your grandson's desire.
Relilac's net comes with multiple targets and pockets so that the player can improve their short-distance pitching accuracy and challenge themselves.
Also, it's highly user-friendly and easy to install and use. The instant pop-up design makes setting up and storing away the net in his golf bag much simpler.
9. "The Manual to Manhood" Book
A young man has many things to succeed when growing up and preparing his way into the world.
He should achieve many essential character traits and skills, like how to correctly wear cologne, grill steaks, talk to his favorite girl, plan a romantic date, fix household equipment, or fold a shirt.
A book from Jonathan Catherman includes detailed guides on almost everything all teen guys out there need to know. If you want to help your son become a confident and capable man, this all-in-one tool is a perfect gift for his nineteenth birthday.
10. Monocular Telescope
This monocular telescope delivers an HD and wide-angle view with 360ft/1000yards of the field of view, hence high-quality precision and the best vision for outdoor adventures.
Plus, the tool compiles all these excellent features: dust-proof, shock-proof, fog-proof, and water-proof. Your friend can enjoy the games to the fullest, seeing everything in a crystal clear detail.
11. Wood Watch
This fascinating timepiece is a versatile daily accessory that every high-teen boy would desire to have.
The natural wood makes the watch eye-catching and takes it to a higher level of chic. Its casual yet stylish appeal fits every situation, from office, school, coffee shop, and party.
The quartz movement is geared by a battery source, which offers an extended use for about two years. Plus, this movement is energy-saving and ultra-quiet, ensuring exact time readings.
12. Perfect Fitness Pushup Elite
Working out and training fitness are also many 19-year-old boys' habits. Gifting your son a pushup elite will encourage him to exercise every day.
This model can rotate slightly, forcing more muscles and fostering definition and strength in arms, chest, back, shoulders, and abs. Besides, its ergonomic grips will distribute his weight evenly, decreasing joint strain and pressure points on elbows and wrists.
13. Cooluli Mini Fridge
A portable mini fridge is a magnificent gift idea if you wish to add convenience to your boyfriend's house.
This 4-liter thermo-electric cooler sports an even finish and a classy profile, nicely suiting a high-teen boy's style. He can store food, beverages, snacks, insulin, breast milk, or even medications and skin cares in this useful gadget.
14. X Rocker Gaming Chair
Boys are a sucker for games. They can stay in front of the computer all day long and indulge in thrilling gameplays with buddies. So, a comfortable gaming chair supporting his hobby will surely be an ideal present.
You can buy an all-purpose chair like this one, which can apply to playing games, watching shows and movies, reading, learning, working, and relaxing.
15. TRAVANDO Wallet with Money Clip
The wallet says a lot about a man's style and personality. An elegant and functional wallet with a money clip can be a small surprise for your brother.
Travando's product includes eleven card pockets to carry various cards, like business, debit, credit, or bills. Also, this kit can block the 13.56 MHz band and prevent data theft using RFID scanners.
16. Oculus VR Gaming Headset
Another supportive device to gift your game-loving friend is an all-in-one VR headset. This model features an insight tracking system, which instantly reflects the player's movement in VR without other external accessories.
Besides, its touch controllers accurately recreate the player's hands, interactions, and gestures. So, each game is so real that your friend can reach out and touch.
17. Flexispot Standing Desk
A standing desk carrying device is a crucial tool supporting working and learning. Flexispot's desktop of 48 x 30 inches provides great room economy yet enough space to hold two monitors and a laptop.
This desk allows remote and independent workers to be active, productive, and healthy while doing the job from home.
Related Post: Best gifts for 18 year old boy
18. Pocket Watch
This pocket watch is an inspirational gift for your son, reminding him of his internal strength and capability.
Regarding design, it's delicately crafted with a motivational saying and exquisite pattern. The premium zinc alloy metal and shiny black appearance get a classic vibe to it.
Also, the watch is easy to open, set time, and use and generates precise quartz movement.
19. Samsung Gaming Monitor
Gaming kits are never enough for teen boys. Out of all devices, a high-resolution gaming monitor might be the most valuable gift for your grandson.
This 34-inch G5 monitor delivers a refresh rate of 165Hz, ensuring a flawlessly smooth transition. Plus, the 1000R display will bring the experience of a more heart-pounding gaming level than any standard display on the market.
20. Shot King Dartboard Set
A classic game that has recently been trendy again is darting. Young boys aged nineteen love it for sure.
The game set's material is self-healing sisal fibers, which means it can recover over time and be always ready to receive sharp tip darts. Another plus point is Shot King's dartboard set is effortless to set up.
21. Wallet Ninja multi-tool
This gift idea is perfect for those being into small DIY tasks and fixing essential equipment at home.
The brand has produced the world's first flat multi-tool (18 in 1), whose credit-card size fits nicely in the user's wallet. Is your boyfriend a repairman, carpenter, mechanic, or craft hobbyist? This option is the way to go.
22. Cardo Motorcycle Headset
Here comes an item applying to 19-year-old boys with adventurous and high-moral character.
Cardo has patented a dynamic communication technology into its products, providing long-range, seamless intercom connections and stability for either small or large groups. This model is among the ones having the best wind-noise reduction feature in the same class.
23. AKASO Action Camera
Is photography to your brother's liking? A professional 4K HD action camera should be a big surprise on his day.
The camera delivers four times the resolution of a traditional HD camera. Also, its battery has a longer life with a recording time of 90 minutes and two rechargeable 1050 mAh batteries.
Related Post: best gifts for 17 year old boys
24. Razer Gaming Keyboard
An additional presence to your son's gaming toolset is a signature mechanical keyboard. He'll be content with this one's clicky sound, actuation force of 50G, and high accuracy, whether he's gaming or typing.
Aside from a durable construction, Razer's keyboard also allows extensive keypress combinations, contributing significantly to the best multiplayer gameplay.
25. Camping Gear multi-tool
Camping is one of the fancy interests of youngsters, particularly groups of teen boys. A multi-tool specifically for camping is a crucial gadget to put in the bag on these trips.
You can help protect your friend by giving him this 16-in-1 outdoor multi-tool as a gift. It has tons of uses and is the most compact and most brilliant life-saving kit.
26. LIOVODE LED Mask
A display mask is very attractive, helping your grandson appear prominent on any occasion, like Halloween, Christmas, bars, or Carnival.
By simply controlling the mask through the app, he can draw images or edit text with four LED colors. It only takes 1-2 hours to charge for 4-6 hours of continuous work.
Related Post: best gifts for 16 year old boy
27. ProsourceFit Doorway Chin-Up Bar
You can lessen the worry about your son's healthy life by sending a pull-up bar to him as a gift. It'll remind him to exercise frequently lying right on his doorway.
This kit is elementary to install and assemble as its slip-in design can fit any standard doorway. Also, the package comes with two optional foam covers, which help protect door frames.